PRIVATE WILLIAM GEORGE EDWARDS
William George Edwards
The story of William George Edwards began when we uncovered an old Monopole Cigar Box in our collection. When we opened it up and viewed the contents we began the journey to discover the owner and his story.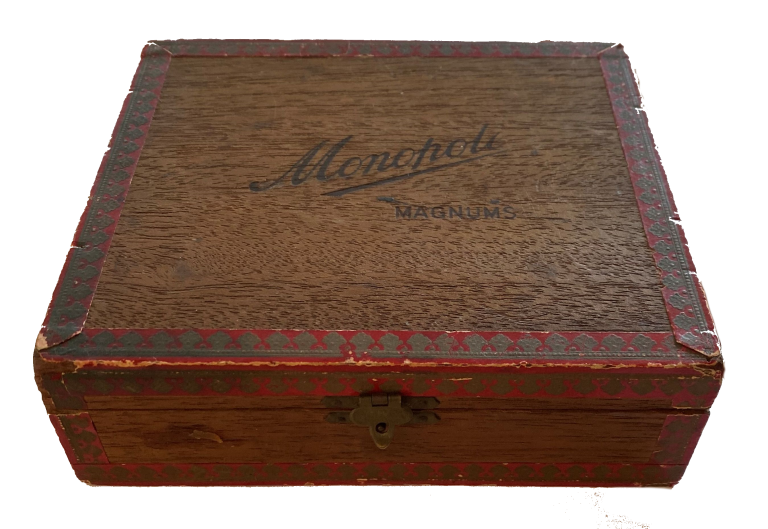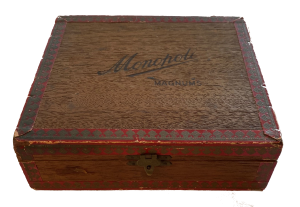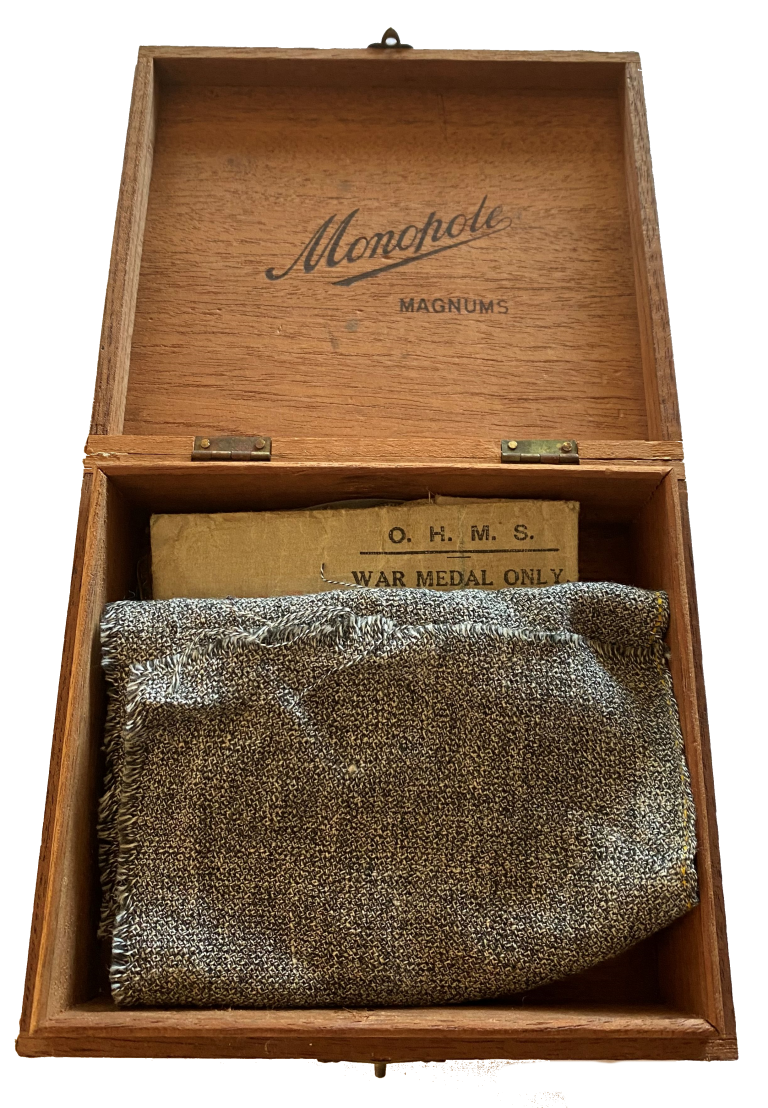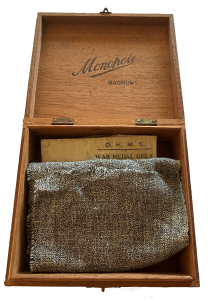 Initially we began our research looking for records of Mr C.H Edwards from Market Street Wollongong who's name was on the envelope in which the War Medals were issued in 1922. A letter from Thirroul RSL which was within the box indicated that the items were donated by Mrs Lila Dadeppo from Balgownie. The contents of the box included
Our initial investigation failed to find any records of Mr Charles Henry Edwards. On further inspection of the contents it soon became apparent from engravings on the medals that they belonged to Charles son, William George Edwards.
When searching war records we then discovered the tragic story of Private William George Edwards.
William Edwards, Service Number 5082 was born in Wollongong NSW around 1889. William was single and worked as a farrier. Williams parents Charles Edwards and Mary Edwards (nee Wiley) lived at Market Street Wollongong. It is not known if William lived in Wollongong before he enlisted as records indicate he may have lived at Paddington NSW when he joined.

William enlisted when he was 26 years old on Sunday December 4th 1915. After initial training William embarked at Sydney on board HMAT A16 Star of Victoria with 16th Reinforcements, 13th Battalion on the 31st of March 1916. The troops arrived in Egypt and William was sent to France with B Company 13th Battalion soon after arriving.
William was involved in his first engagement in the Battle for Mouquet Farm in Pozieres France as part of the of the Battle of the Somme, when he was killed by an exploding shell on Tuesday August 29th 1916. There is no known grave for William and he is commemorated on the Australian National Memorial at Villiers Bretonneux France. William is also commemorated as the 21st entry in alphabetic order on the Wollongong Cenotaph.
After initially being declared Missing in Action, Williams death was confirmed by the Australian Red Cross Society a subsidiary of the British Red Cross . Families would send enquiries to the Defence Department or the Red Cross regarding wounded and missing soldiers. These requests from their families were investigated by Red Cross searchers – usually employees of the British Red Cross. These investigations included examining official lists and interviewing the soldiers' comrades who might be in hospital or still on active service. The reports back to families were often in blunt language with graphic descriptions, and sometimes contained contradictory information. The intention was to provide as much information as possible.
In Williams report this was certainly the case as Private F.J.Canty advised the enquiry on two occasions on 16 December 1916 and 19 January 1917 the following
"I knew him personally he was a pal of mine. He was hit by a shell at Ponzieres and was blown to pieces, it happened in No Mans Land I was with him when hit. He died instantly. He was a blacksmith, about 25, bald, came from Paddington NSW"
The British War and Victory medals were issued posthumously to Williams parents in 1922 and took their place in the Monopole Cigar box along with all other items including the photo of their beloved son William. Charles Edwards step daughter Lila Dadeppo took possession of the box after he passed before subsequently donating them to the RSL some 40 years ago.
Contact was made recently with Mrs Lila Dadeppo who still lives at Balgownie and she advised that she was happy for the collection to remain with the City of Wollongong RSL sub-Branch and was glad to hear they would be the first entry from our collection to be listed on our website
Below is a gallery pics of William Edwards Collection