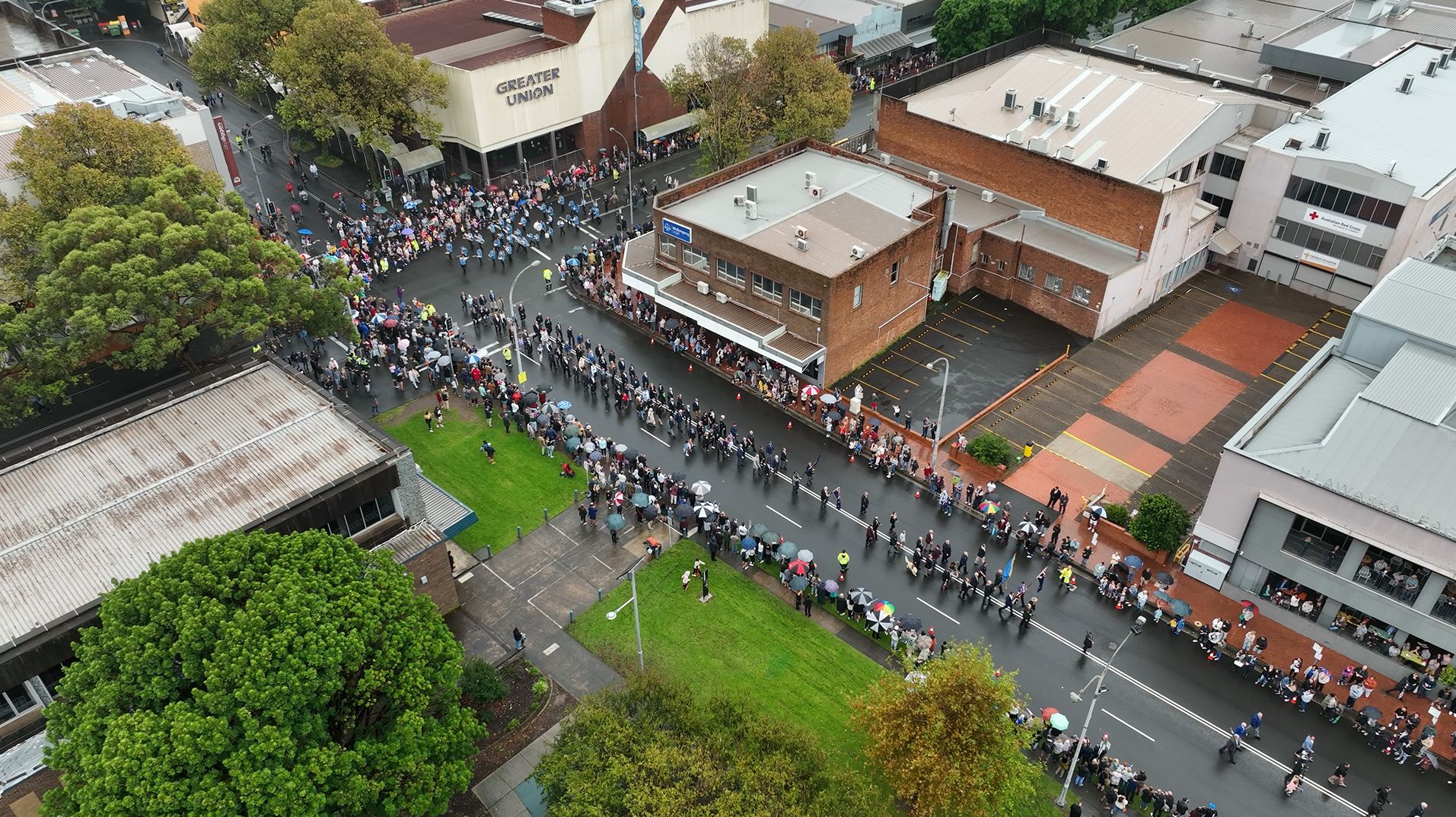 ANZAC DAY – MARCH
Anzac Day is one of Australia's most important national commemorative occasions.   It marks the anniversary of the start of the first major military campaign fought by Australian and New Zealand forces during the First World War.   Anzac Day commemorative events have been held on 25 April each year since 1916; they provide opportunities for our community to honour all who have served our nation, and other nations, in peacetime and in conflicts, and particularly those who have made the ultimate sacrifice.
In 2023 the City of Wollongong RSL sub-Branch is conducting a Dawn Service and the Wollongong City Anzac Day March, as the designated Event Organiser; in partnership with Wollongong City Council.
ANZAC DAY MARCH
The Wollongong City ANZAC Day March will commence at 10.00 am, and will follow the following route: contingents will form up in Crown Street Mall Wollongong, facing Kembla Street, then turn right into Kembla Street, then right into Burelli Street, then turn left into Church Street.   After passing the Wollongong Cenotaph marchers will turn right into MacCabe Park behind Pioneer Hall where they will disperse.
The March will include some vintage cars carrying disabled veterans, Australian Defence Force personnel, members of Illawarra RSL sub-Branches, representatives of other ex-Service organisations and veterans' groups, and contingents representing community organisations. Local bands will provide musical support.
Spectators are welcome to attend the March, and line the route to show their support for our local veterans.
City of Wollongong RSL sub-Branch Point of Contact for further details or comment: President John Sperring (0407 074 154)